The ASMADE/ASTER project in Ouagadougou (Burkina Faso) supports women who work as street food vendors and in cereal processing.
It aims to improve not only the quality of products but the way they are traded and managed as well.
It empowers women to negotiate more effectively with public authorities, to participate in professional federations representing their trade and to take part in local politics, thereby furthering their rights and the recognition of their role in the economy. €100,000 were allocated to this project.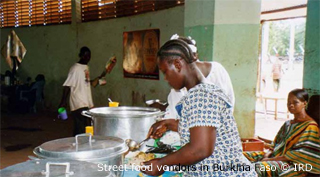 Updated: 06.09.10