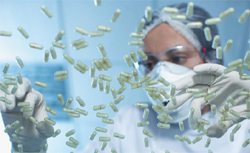 What is a competitiveness cluster?
In 2004, France inaugurated a new industrial policy that mobilises the key factors of competitiveness, chief of which is the capacity for innovation. A competitiveness cluster is a local cluster of businesses, research centres and training organisations working in partnership under a common development strategy aimed at fostering synergies for innovative projects carried out jointly and aimed at specific markets. The policy spurs business and academic players in France to come up with initiatives and then supports them. The networking of innovation players through the cluster policy is aimed at:
enhancing the competitiveness of the French economy fostering activities, primarily industrial activities, with high technology or creative content in France
enhancing France's attractiveness
fostering growth and jobs.
Second phase of the competitiveness cluster policy (2009-2011)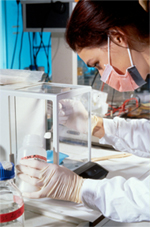 Following a positive assessment of the first phase of the cluster policy (2006-2008), the French government decided to allocate EUR 1.5 billion for the launch of the second phase (2009-2011). In addition to continuing to support R&D, which lies at the heart of the cluster dynamic, the second phase will have three thrusts:
enhancing facilitation and strategic oversight of the clusters and, more specifically, the introduction of "performance contracts";
new financing procedures, particularly for innovation platforms;
development of an innovation and growth ecosystem, through greater use of private funding and by seeking better local synergies.
(December 2010)