The Foreign Press Centre at the Grand Palais
Share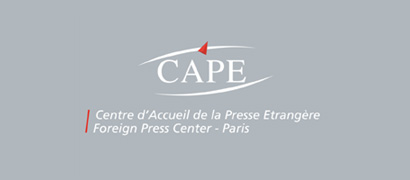 The Foreign Press Center, set up 2001, hosts, guides, and arranges meetings with the French and foreign press in Paris.
The center is situated in the south wing of the Grand Palais, Cours la Reine, opposite Pont Alexandre III. Journalists have a fully equipped press room with 17 computers on the garden level, and on the ground floor, a large and luminous area, including a conference room with seating for around one hundred people and a bar that serves light food. There is also a 104 seat auditorium fully equipped for projecting films with top of the range digital equipment.
The CAPE is a public interest group. This structure promotes partnerships between professional journalists' associations, the media and the public sector. Its members include around twenty French and foreign journalists' associations, television and radio, and several ministries that provide the bulk of the funding.
Useful links
The Foreign Press Centre

The Foreign Press Centre at the Grand Palais
/B_liens_utiles>