The seven commitments of France
Share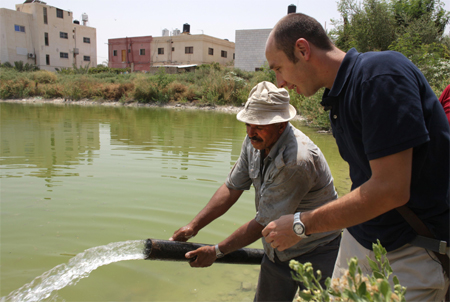 1. Strengthen advocacy in support of responsible, sound water resources management and access to safe drinking water and sanitation services, reiterating their contribution to the fulfilment of the MDGs in international bodies and multi-actor platforms.
2. Continue our efforts to achieve the MDGs targets for basic sanitation and safe drinking water by supporting policies and tools for the implementation of the local populations' right to these essential services, through our bilateral, European and multilateral cooperation.
3. Maintain our priority on Sub-Saharan Africa, the least developed countries, and countries in crisis, and adapt our interventions to the specific regional stakes and challenges, especially for the Mediterranean and Central Asia.
4. Promote water management as a tool of diplomacy and good governance that contributes to regional economic integration and security by strengthening international legal frameworks keyed to fostering the equitable sharing of water resources and benefits from the use thereof.
5. Encourage the improvement of the sector's monitoring and evaluation tools at the national and global levels, especially through the appropriate United Nations programmes and agencies.
6. Promote the development of mutually supportive, innovative financial mechanisms for the sector.
7. Make a success of the World Water Forum, "Marseilles 2012" by encouraging the participation of political decision-makers and the commitment of all stakeholders to progress towards universal access to sanitation and safe drinking water, and sustainable water resources management.
Update: January 2011