Innovative financing at the heart of development
Share
Innovative financing is additional to official development assistance.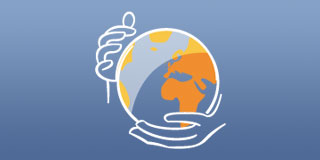 Introduced into the international debate during the Monterrey summit in 2002, the notion of "innovative financing" has taken shape thanks to increasing mobilization and through new international commitments. Linked essentially initially to the IMF's possible issue of additional special drawing rights (SDR), it now refers to the mechanisms generating resources additional to traditional official development assistance (ODA) and featuring greater predictability. These two characteristics - additionality and predictability - are included in the political declarations adopted in 2004, 2005, 2006 and 2008, as well as in the reports on this subject (report of the Secretary-General of the United Nations, quadripartite report, Landau report in France). The European Union called for a major change recently, while the Doha Conference devoted its article 38 to the considerable progress made since Monterrey.
The main form for discussion and proposals in the area of innovative financing is the "Pilot Group on international solidarity contributions for development", the permanent secretariat of which is provided by France. Established in 2006, it now brings together 55 member countries and three observer countries of various levels of development, and associates the main international organizations (World Bank, World Health Organization, UNICEF, and UNDF, specifically), as well as NGOs.
For many years, the Pilot Group has made several proposals and works concurrently on various mechanisms (taxes on globalized activities, public-private partnership intended to make demand solvent, government-backed loan mechanisms, systems intended to raise additional private funds, and voluntary contributions, etc.).
Proof by example
In 2005, the French initiative of a tax on plane tickets, made concrete in an innovative action mechanism such as UNITAID, has made it possible to coordinate the actions of different countries (specifically Brazil, Chile, Norway and the United Kingdom) based on an innovative vision of development. Barely two years after the tax on plane tickets was launched in France and the Pilot Group was created, 11 countries are implementing this type of solidarity contribution and 29 countries with very diverse degrees of development have expressed their intention to do so. Several countries, including India, China and Japan, are currently studying the possibility of implementing this type of tax and have stated this hypothesis publicly.
Above all, other innovative mechanisms have appeared, such as the International Finance Facility for Immunisation (IFFIm) and the Advanced Market Commitment (AMC).
The IFFIm, launched in late 2006 by the United Kingdom, France, Spain, Italy, Norway, Sweden, and then South Africa, must raise $4 billion in the next few years in the capital markets in order to finance childhood immunisation and healthcare system reinforcement programmes led by the Global Alliance for Vaccination and Immunisation (GAVI). The aim of the AMC is to speed up the development of new pneumococcus vaccines, by committing to their future purchase on the basis of market commitments made by donors, which must stand at $1.5 billion payable over 12 years.
These three mechanisms have already made it possible to mobilize nearly $2 billion in additional, stable and predictable financing, and helped to immunise more than 100 million children a year and to guarantee paediatric AIDS treatment for 100,000 children a year.
Other initiatives are under way and are mobilizing those involved in innovative development: the fight against tax evasion and illegal financial flows, the channelling of migrant transfer toward productive or social investment in their country of origin and the fight against climate change, by setting aside a portion of the income earned from the auction of carbon credits, taxes on financial transactions and exchange transactions, voluntary solidarity contributions - digital solidarity fuels their work, in particular - for development.
Updated on January 2009