Goals and principles
Share
Presentation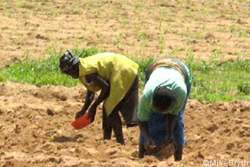 To address the 2007-2008 food crisis, the President of the French Republic proposed on 3 June 2008 the idea of a global partnership for agriculture, food security and nutrition, based on three pillars (governance, knowledge and finance). It involves insuring coherence among policies that have an impact on food security, mobilising expertise and research to ensure food security and reversing the downward trend of food security funding.
This idea was discussed during important events putting food security at the top of the international agenda: the G8 Summit in L'Aquila (9 July 2009), the G20 Summit in Pittsburgh (24-25 September, 2009) and the World Summit on Food Security in Rome (16-18 November, 2009).
The Global Partnership for Agriculture, Food Security and Nutrition has made great strides with the reform of the FAO Committee on World Food Security (CFS), the creation of a High-Level Panel of Experts (HLPE), and the announcement in L'Aquila of budgetary pledges exceeding $20 billion in 3 years. Its implementation remains a strategic priority.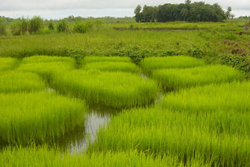 The CFS session in 2011, along with the French Presidency of the G8/G20 in 2011, will be important opportunities for measuring progress, in light of its governing principles: support for country and region- led processes, strategic coordination, a comprehensive approach to food security, support for the multilateral system and sustained financial commitments.
Updated in December 2010