French and European development policy
Share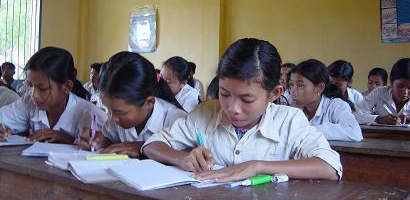 On August 27th, 2007 in his mission letter addressed to the Foreign and European Affairs Ministry, the French President of the Republic insists upon the fact that it "is fundamental to give fresh impetus to our economic development assistance policy. It must be more effective, readable, and strategic. It must seek and achieve concrete, visible results."
The CICID (Comité interministériel de la Coopération internationale et du Développement or French Interministerial Committee for International Cooperation and Development) meeting on June 5th, 2009 voted a set of measures designed to improve French assistance's effectiveness and targeting in a context marked by the contagion of the global crisis' effects on countries in development.
French cooperation has four major orientations:

supporting poor countries by reinforcing its action targeting and adapting its modalities based on differentiated partnerships;

cooperating with emerging countries, from Brazil to China, ensuring the position of French economic and strategic interests;

participating in financing European and multilateral action in the service of better handling global issues;

helping countries affected by crises, whether the result of natural catastrophes or political and military conflicts.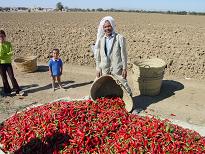 All of these actions are implemented with a view towards establishing sustainable partnerships with developing countries by adapting to their diversity and promoting our public economic development assistance as much as we can. The installation, within the Foreign and European Affairs Ministry, of a Globalization, Development, and Partnerships General Directorate (DGM) in March 2009 was aimed at more strategically ensuring this all-encompassing approach to relations with developing countries.
The "assistance for poor countries" heading's goal is to contribute to achieving the Millennium Development Goals (MDGs), improving democratic governance in countries receiving assistance, as well as mobilizing cultural, university, and scientific cooperation, contributing to the growth of the human and social capacities. It rests on the implementation of the CICID's decisions and France's commitments within the European Union and as a member of the United Nations and the OECD's Economic Development Assistance Committee.
With regards to the reform of France's Public Economic Development Assistance, the CICID meeting on June 5th, 2009 identified five sector priorities with regards to MDGs: health, education and professional training, agriculture and food safety, sustainable development and climate, and supporting growth on a planetary scale. Several crosscutting themes shall be systematically taken into account: migrations, governance issues in the broadest sense, regional integration issues, as well as gender mainstreaming, in accordance with the commitments made by the French Secretary of State for Cooperation and the French-speaking World in his "Cap 8 - Eight Projects for Africa" initiative in June 2008.
The "cooperation with emerging countries" heading is aimed at accompanying the development of emerging countries: less dependent on assistance, more targeted in their demands, they are increasingly becoming partners susceptible of co-financing cooperation projects or participating in cooperation programs with third-party countries. Technical, cultural, university, and scientific cooperation is aimed at, on the one hand, assisting with progress in local economic and social systems with the perspective of converging with the economic standards in developed countries and preserving global public goods and, on the other hand, contributing to the long-term positioning of French know-how and economic actors. This takes the form of a special effort to train local elites.
The "European and multilateral contributions" heading allows France to play its full role within multilateral and European bodies, both with regards to defining concepts behind multilateral action and in its modalities.
European cooperation, fulfilling a political project, represents more than half of multilateral contributions, and is distributed half for the EDF providing specific support for African, Caribbean, and Pacific countries and half for the other European cooperation instruments (emergence assistance, neighborhood policy, other countries in development...).
France also implements a dual partnership policy with multilateral development banks in which it is a shareholder and for which it specifically finances concessional loan windows (primarily the World Bank and the African Development Bank).
In line with its economic development priorities, France contributes a significant share to the Global Fund for the Fight against Aids, Malaria, and Tuberculosis and the African Development Fund. It also contributes to other multilateral funds supporting the fight against climate change, food issues, and education.
The "crisis management and resolution" heading has several goals: manifesting France's solidarity towards the populations affected by catastrophes, accompanying the democratic development of societies weakened by ethnic, religious, or political conflicts, participating in the reconstruction of countries or regions whose economic and social infrastructures are not capable of providing the basis necessary for preventing or eradicating these crises. French cooperation will continue to finance actions like those conducted in 2008 and 2009 for example in Afghanistan where it intervened to support the organization of elections, in Darfur where it helps support the African Union's forces (AMIS: African Mission In Sudan) in partnership with the European Union and in the Palestinian Territories where it has contributed to reinforcing the Palestinian Authority's capabilities.
Updated on 08.10.09
/B_liens_utiles>