Presentation
Share
Skyrocketing prices for food commodities on global markets in 2007-2008 mobilized the international community around the issues of food security and renewing agriculture.
In April 2008, the United Nations Secretary General, Mr. Ban Ki-Moon, set up a High Level Task Force (HLTF) for food security in order to better coordinate the action of the 23 international agencies (United Nations and Bretton Woods) to respond to a crisis that was not just liked to an insufficient offer of food products but also to the precariousness of numerous households in developing countries, incapable of coping with the increase commodity prices.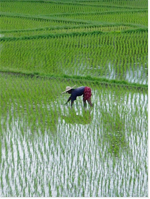 During the high-level conference organized by the Food and Agriculture Organization (FAO) on June 3rd - 5th, 2008 in Rome, the international community reaffirmed its commitment to combating hunger and resolving the food crisis caused by the increase in price for agricultural raw materials.
The decrease in global prices since the end of 2008 must not lead us to forget the fragile global food situation. Today, prices remain above those of 2006, particularly in Africa, and the economic crisis affects the most vulnerable populations' purchasing power. In the long-term, the fundamentals are still worrying: agricultural price volatility remains high; increasing food production by 70% to feed 9 billion humans in 2050 in the face of climate change requires a new agronomic revolution; malnutrition remains at unacceptable levels.
Updated in December 2010
/B_liens_utiles>