Instruments to support an effective innovation strategy
Share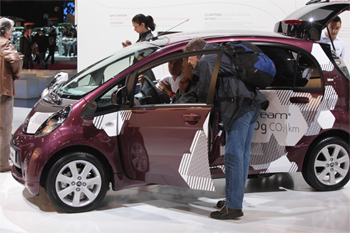 Developing the university/ business interface
All French research bodies and universities have had research optimisation departments since 1999 to act as interfaces with social and business partners. They provide support for business start-ups and they manage patents and research contracts signed with businesses.
Supporting innovative business start-ups
The Ministry of Higher Education and Research has endorsed some thirty innovative business incubators located alongside scientific sites. The incubators provide advice, training and help to find financing for business start-ups based on innovative ideas. The five-year survival rate for business created in the incubators is much higher than the national average.
The Ministry of Higher Education and Research set up the National
Competition to Support the Creation of Innovative Technology Businesses in 1999. Each year, the competition supports the best innovative technology business start-ups with financing and appropriate support. It has contributed to the creation of more than 1,000 businesses.
Intensifying the search for partnerships
The Ministry of Higher Education and Research has used the "Carnot Institute" label since 2006 to recognise and promote the capacity of public research laboratories to enter into research and technology transfer contracts with businesses. The 33 Carnot Institutes employ 12,000 researchers.
The Conventions industrielles de formation par la recherche (CIFRE, Industrial Training through Research Agreements) enable businesses to obtain financial support to hire young doctoral students in partnership with public research laboratories. The agreements have been very popular since they were introduced in 1981, with more than 12,000 doctorates granted and a very high proportion of permanent positions being offered to students in the programme.
Promoting the growth of innovative businesses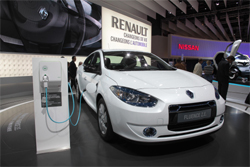 The crédit d'impôt recherche (CIR, Research Tax Credit) is a tax incentive for R&D expenditure aimed at promoting research by businesses located in France. In 2008, the incentive system was simplified and extended, making it one of the most attractive in the world.
The status of Young Innovative Business (JEI) is granted to new SMEs that devote a large share of their budgets to R&D. It provides breaks on taxes and payroll contributions to help these companies through their lean early years.
The prime à l'aménagement du territoire (PAT, local development bonus) for "Research & Development- Innovation" is one of the rare national programmes providing direct business investment support. It is aimed at supporting increased R&D spending by the beneficiary companies. R&D departments that create 20 permanent new jobs or invest more than EUR 7.5 million in research are eligible for the bonus.
For further information:
http://forums.snri.enseignementsup-recherche.gouv.fr/
http://www.enseignementsup-recherche.gouv.fr/
(December 2010)
Useful links
Publications

France and higher vocational education abroad (July 2011)
Promoting French expertise internationally (June 2011)
France's Action to Promote Innovation (December 2010)
French external action for education in developing countries (2010-2015)
Quality Charter for French Government Foreign Scholars (2008)
/B_liens_utiles>