Nelson Mandela International Day (July 18, 2013)
67 minutes to help others!
In November 2009, the UN General Assembly declared 18 July "Nelson Mandela International Day" in recognition of the former South African President's contribution to the culture of peace and freedom.
For 67 years Nelson Mandela devoted his life to the service of humanity — as a human rights lawyer, a prisoner of conscience, an international peacemaker and the first democratically elected president of a free South Africa.
This is why every year on 18 July, the UN joins a call by the Nelson Mandela Foundation to devote 67 minutes of time helping others, as a way to mark Nelson Mandela International Day: people can make a small gesture of solidarity with humanity and a step towards a global movement for good.
Share your Mandela Day deed on the dedicated website and spread the word on social networks with the #MandelaDay hashtag!
This International Day, while still rather unknown in France, takes on a stronger meaning this year with the celebration of the South African Season in France.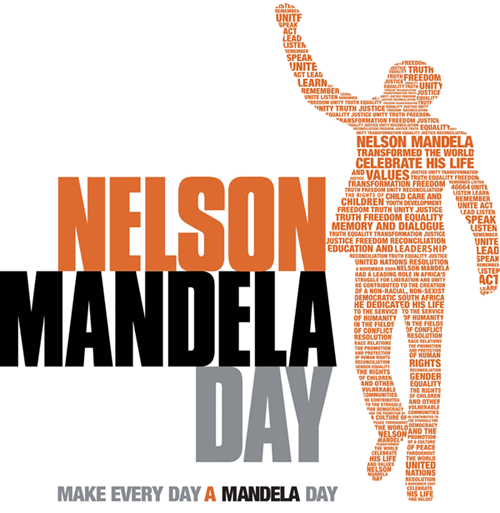 ---
Useful links