Conference to mobilize support for African mothers (June 1, 2012)
The Ministry of Foreign Affairs, in partnership with AMREF (African Medical and Research Foundation) will organize on Friday, June 1 a conference aimed at mobilizing support for African mothers at the Ministerial Conference Center, 27 rue de la Convention.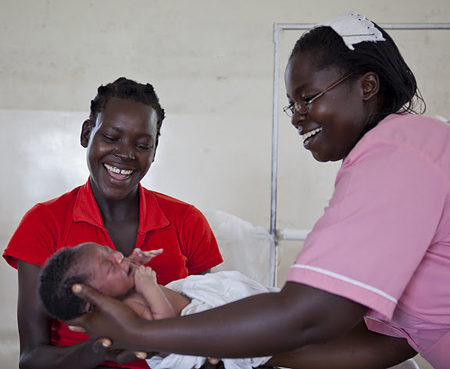 The Ministry of Foreign Affairs is fully committed to improving the health of mothers and children. It invites a large number of institutions, associations and private actors to participate in this meeting which is part of the international "Stand Up for African Mothers" campaign. The goal of this campaign, which is supported by Ms. Graça Machel Mandela, is to train 15,000 midwives in order to reduce infant mortality in Africa by 25% by 2015.
With three years left before the deadline for achieving the Millennium Development Goals, Esther Madudu, an African midwife and 2015 Nobel Peace Prize nominee, will launch an initial appeal to the European governments, organizations and media aimed at promoting the health of African mothers. She will kick off an international tour in France in order to draw attention to the healthcare needs of African mothers and the importance of the role of midwives in addressing these needs.
This conference is open to the press.